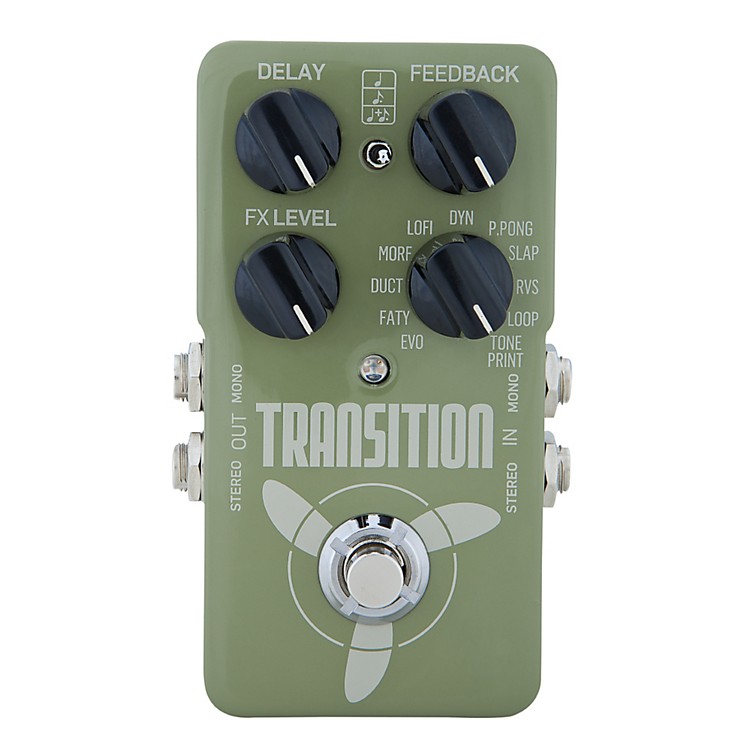 I found another great deal at Musician's Friend. This time it's on the TC Electronic Transition Delay. The Transition Delay is a variation of their extremely popular Flashback delay. The Transition Delay offers four custom modeled delays – TCs 2290, Analog Delay, Tape Delay and Delay with modulation. Additionally, it does offer the the same presets as the Flashback – Lofi, Dynamic, Ping Pong, Dynamic and Reverse. The Transition also allows you to download Tone Print presets as well!
Check out these videos:
And this…
Okay, let's talk about the deal. The TC Electronic Transition Delay. This pedal lists for $232, and is usually available for $130, but is currently on sale at Musician's Friend for only $99 and that includes free shipping! But.. there is a catch. It won't be available until 8/31. Only a couple of days away, so not that big of a deal.
Let me know what you think about the TC Electronic Transition Delay by commenting below!