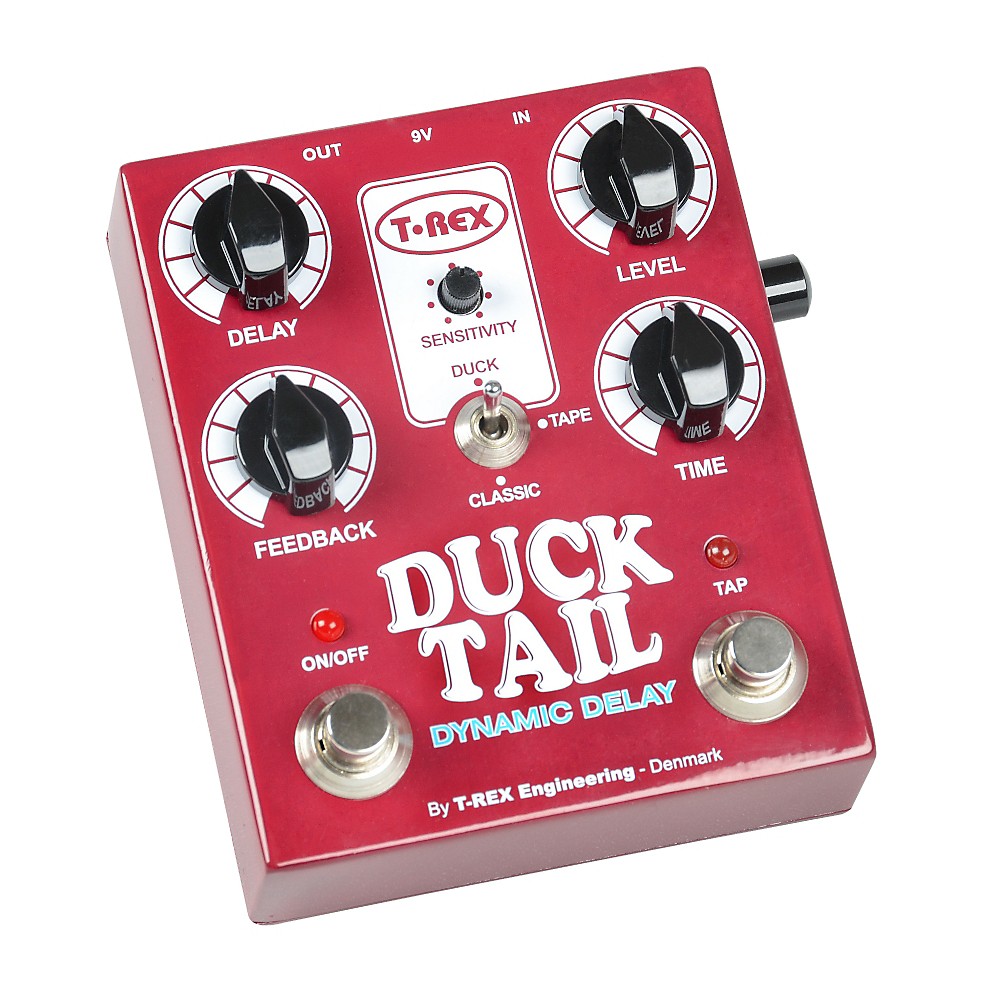 This morning while sipping on my coffee.. I came across a great deal on the T-Rex Duck Tail Dynamic Delay at Musician's Friend! So what the duck is the duck tail delay? It's a delay with an interesting ducking circuit. Basically, the pedal detects your signal and adjusts the delay signal accordingly. The hard you hit the pedal, the quieter the delay repeats are. The softer, the louder and longer the repeats go. Ducking provides a great way to have ambient playing without cluttering.
The T-Rex Duck Tail also comes with tap tempo and 2 non-ducking modes – Classic and Tap.  Pretty cool. Here is a great video by Brett Kingman.  This video also features the T-Rex Spin Doctor to illustrate how it reacts once a bigger/louder signal hits the ducking circuit.
Pretty cool right? So let's talk about the deal. The T-Rex Duct Tail Delay lists for $400 and is usually available for $200, but is currently on sale for only $129.99 at Musician's Friend and includes free shipping/handling! That's $70 off the regular price!!!!
Let me know what you think of this pedal by commenting below!!